Due edizioni speciali per Final Fantasy XII: The Zodiac Age!
scritto da: Nao | in data: 10-03-2017 | 21:00
Square Enix ha appena annunciato una Collector's Edition e una Limited Steelbook Edition per Final Fantasy XII: The Zodiac Age, in arrivo l'11 luglio in esclusiva per PlayStation 4.
La Collector's Edition è disponibile esclusivamente sullo Square Enix Online Store ed include il gioco e la colonna sonora all'interno di una steelbook esclusiva raffigurante un artwork di Akihiko Yoshida, sei carte raffiguranti i personaggi del gioco ed Ivalice, un set di statue raffiguranti il busto dei Giudici Magister e un codice per scaricare un DLC che permette di sbloccare la colonna sonora originale nel gioco e di ascoltarla al posto di quella rimasterizzata.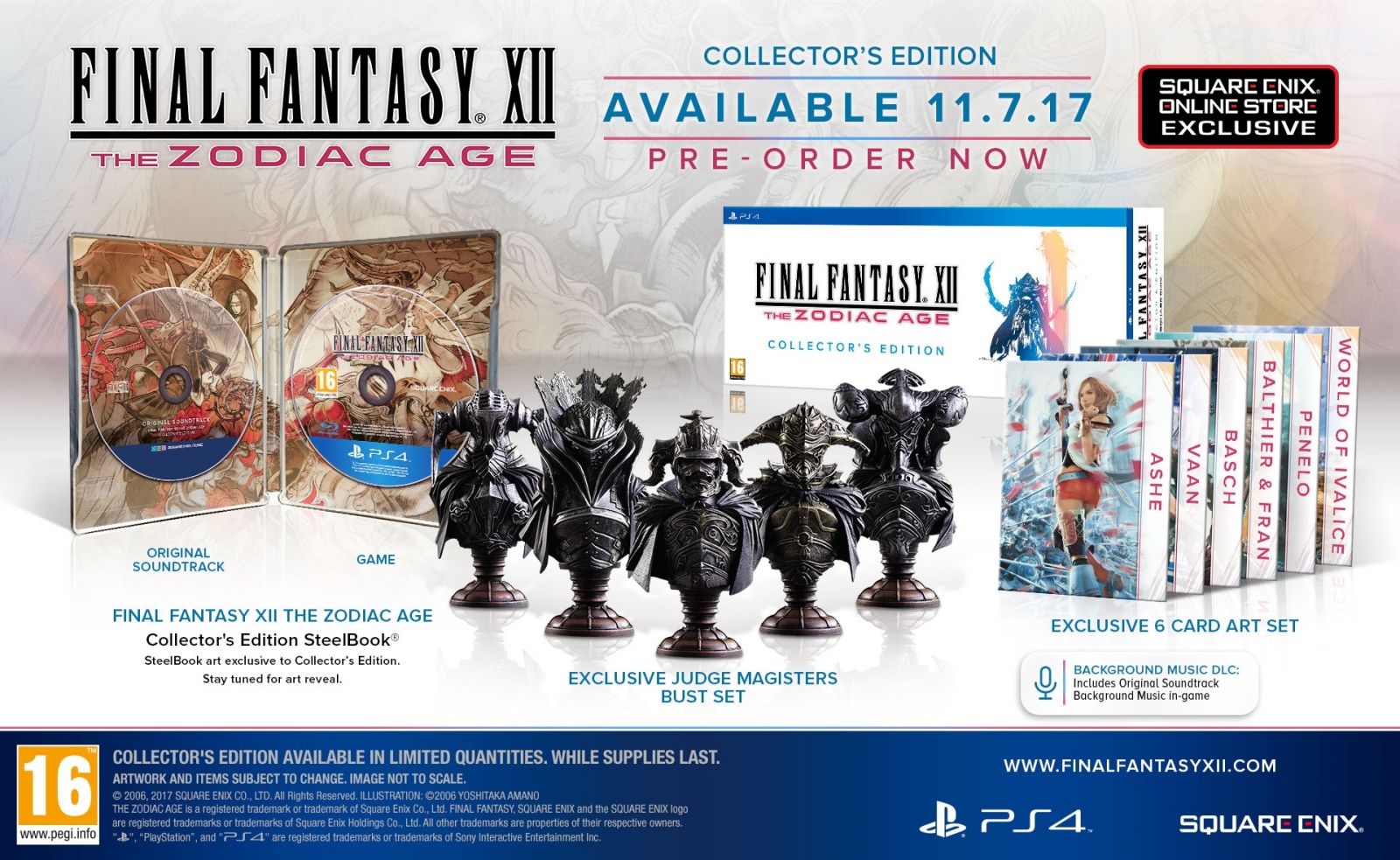 La Limited Steelbook Edition invece sarà disponibile ovunque ed include il gioco, la stessa steelbook e lo stesso DLC presenti nell'edizione da collezione.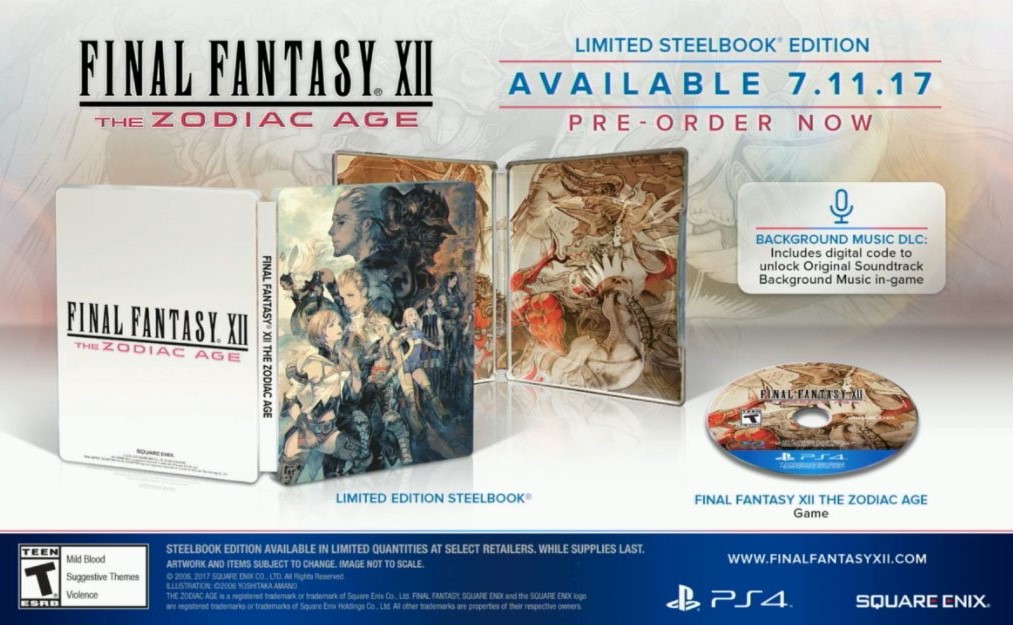 Preordinando l'edizione digitale di Final Fantasy XII: The Zodiac Age tramite PlayStation Store è invece possibile ottenere quattro tracce esclusive composte da Hitoshi Sakimoto da ascoltare nel gioco e un tema con cui personalizzare il menu della propria PS4. Ovviamente, il gioco sarà disponibile anche in edizione standard e la prima stampa avrà una copertina reversibile raffigurante lo stesso artwork della steelbook presente nelle edizioni qui sopra.
Oltre a tutto ciò è stato annunciato che Balthier si unirà alla lista dei Campioni di World of Final Fantasy il 23 marzo, ma bisognerà affrettarsi a scaricare il suo DLC dato che sarà disponibile solo per un periodo di tempo limitato.